Welcome to Spectrum Vision Care
Your Optometrist in Chalfont, PA.
Call us at 267-875-3937 today.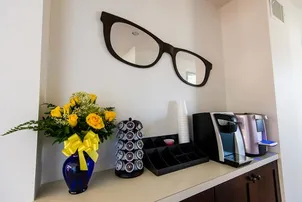 With over 30 years combined eye care experience, the staff members at Spectrum Vision Care are happy to help you with all your eye care needs.
Welcome to Spectrum Vision Care in Chalfont. Dr. Melissa Richard and the Spectrum Vision Care team strive to provide the finest in optometry services. We invite you to browse our website to learn more about our optometry services, and invite you to join our patient family by scheduling an eye exam appointment at our Chalfont office.
Spectrum Vision Care was founded in 2015 by Dr. Melissa Richard to provide comprehensive vision services to the Central Bucks and Montgomery County areas. We are committed to providing the latest technology combined with quality old-fashioned care in a historic Bucks County farmhouse.
Spectrum Vision Care is the only optometric practice in the area to offer both low vision and brain injury rehabilitation services in addition to routine eye exams, glasses and contact lenses.
Our Approach to Optometry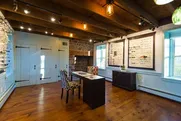 Our one-on-one approach to optometry makes Dr. Richard and the Spectrum Vision Care staff the eye and vision care providers of choice in the Chalfont area. Our Chalfont optometrist offers the following services: complete eye exams, contact lenses, glasses, low vision evaluations, brain injury rehabilitation, macular degeneration screening, dry eye care, glaucoma testing, and pre- and post-operative care. For a complete list of services, visit our services page or call our Chalfont office at 267-875-3937.
At Spectrum Vision Care, we are dedicated to providing high-quality optometry services in a comfortable environment. Call us at 267-875-3937 or schedule an appointment today online.
Dr. Melissa Richard
Chalfont Optometrist | Spectrum Vision Care | 267-875-3937
521 W. Butler Ave.
Chalfont, PA 18914